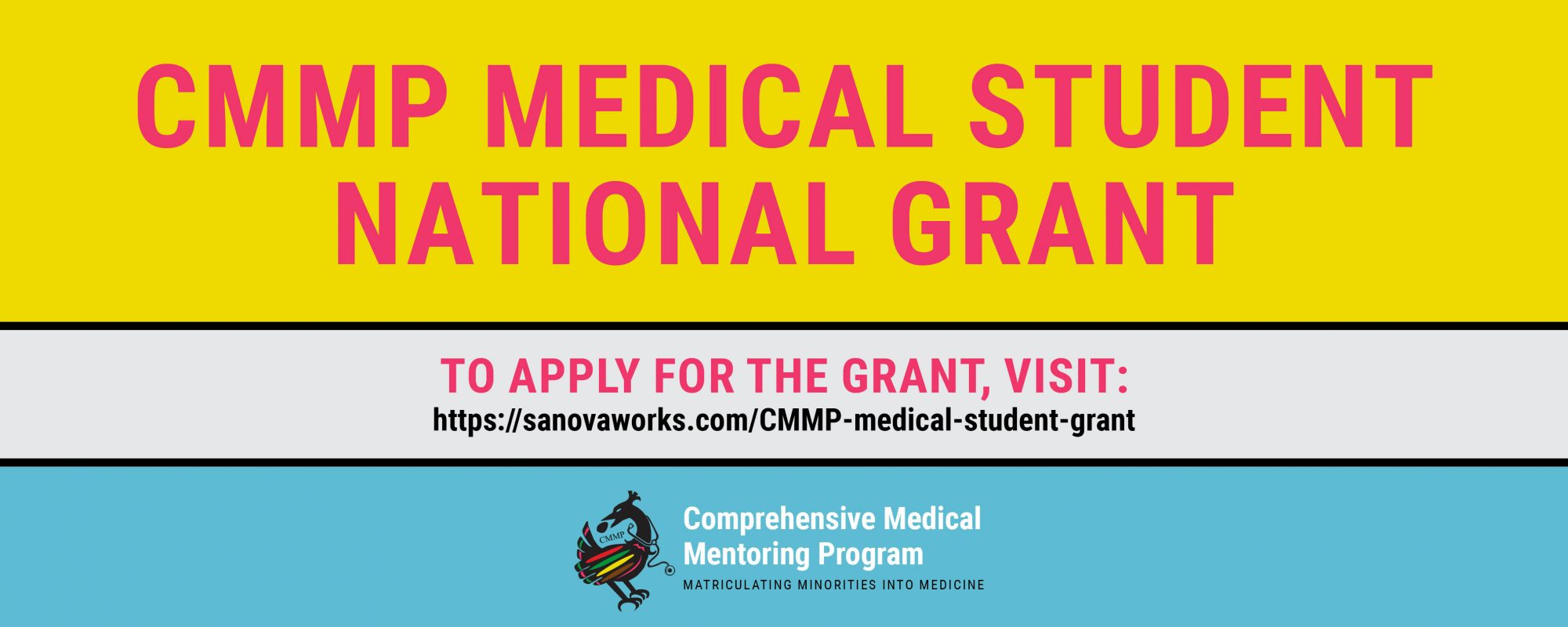 SanovaWorks has developed a partnership with and in support of Comprehensive Medical Mentoring Program. We are happy to announce that SanovaWorks will match the CMMP Medical Student Grant fund, which was started to help medical students from underrepresented populations with residency preparation expenses. This matching donation will ensure that more students are able to benefit from the grant. We join other partners in support of CMMP's efforts of mentoring students, promoting diversity in medicine, and giving back to the communities.

Medical Students, Grants are Now Available for Residency Expenses
Comprehensive Medical Mentoring Program (CMMP) is aware that applying to residency can be a daunting process which can also become more stressful given the associated expenses that come with it.
CMMP is providing grants up to $1,000 for rising 4th-year minority medical students as they are preparing for away rotations and residency applications.
IF YOU ARE
a rising 4th-year medical school student, and
applying for residency for the 2022-2023 academic year, and
a member of an underrepresented group in medicine,

SUBMIT your application today!

The application deadline is May 15, 2021
JOIN US
SanovaWorks joins institutions that include George Washington University School of Medicine and Health Sciences, Howard University Hospital, Department of Dermatology, Georgetown University School of Medicine, and many others in support of CMMP.
Do you or an organization you know want to add your support to the Medical Student Grant Fund?
Contact Dr. Lauren Payne to add your company's name to the partnership list: https://www.cmmpmed.org/contact-us/