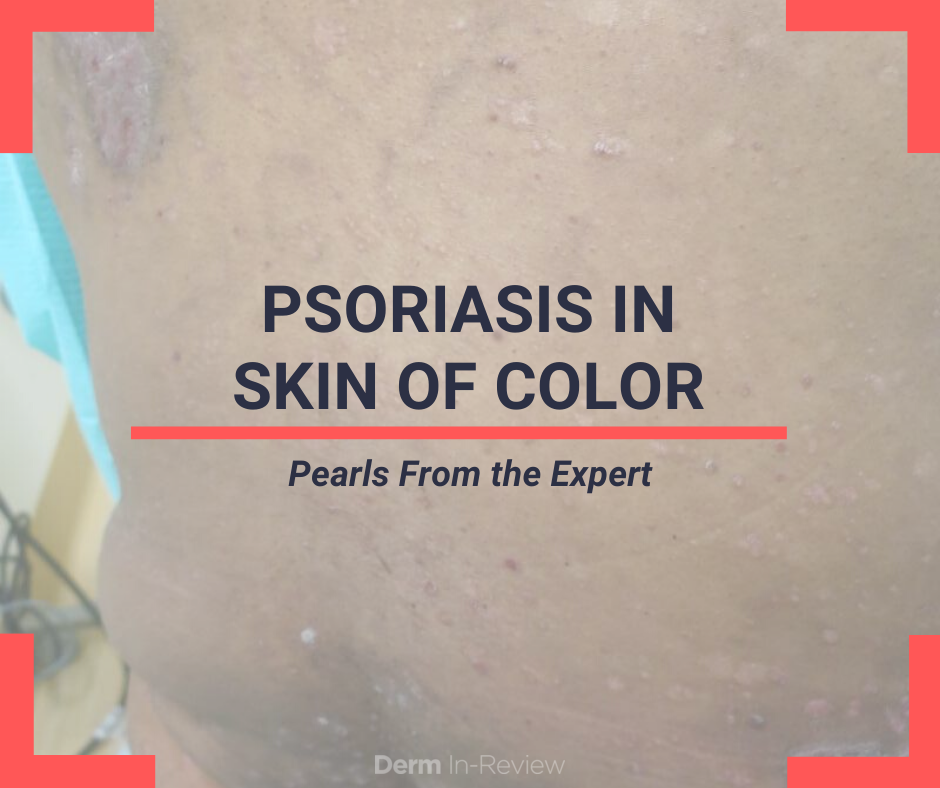 Andrew Alexis, MD, MPH, co-chair and co-founder of Skin of Color Update presented on Psoriasis in Skin of Color this past event.
Previously thought to be rare in patients of African ancestry, the prevalence of psoriasis is 1.6% in African Americans and 1.4% in Hispanics.
The talk, "Psoriasis: Distinct Clinical Features and Treatment Options of Psoriasis Patients of Color, " was one of the top rated lectures of Skin of Color Update.
The lecture focused on the fundamentals of dermatology with an emphasis on several key characteristics.
Color and distribution in the clinical presentation
Recognizing common medical mimickers of psoriasis such as lichen planus, sarcoidosis, and cutaneous lupus erythematosus (.e. discoid lupus) in skin of color
When in doubt, do not hesitate to biopsy
During the lecture, Dr. Alexis presented a game of "Psoriasis or Not?" allowing the audience to guess if the Kodachrome was psoriasis.  This illustrated the vast presentation of psoriasis and how papulosquamous disorders can be challenging to differentiate in skin of color.
To read more about this lecture and psoriasis in skin of color, visit the full article on Next Steps in Derm.
Purchase lectures like this one: