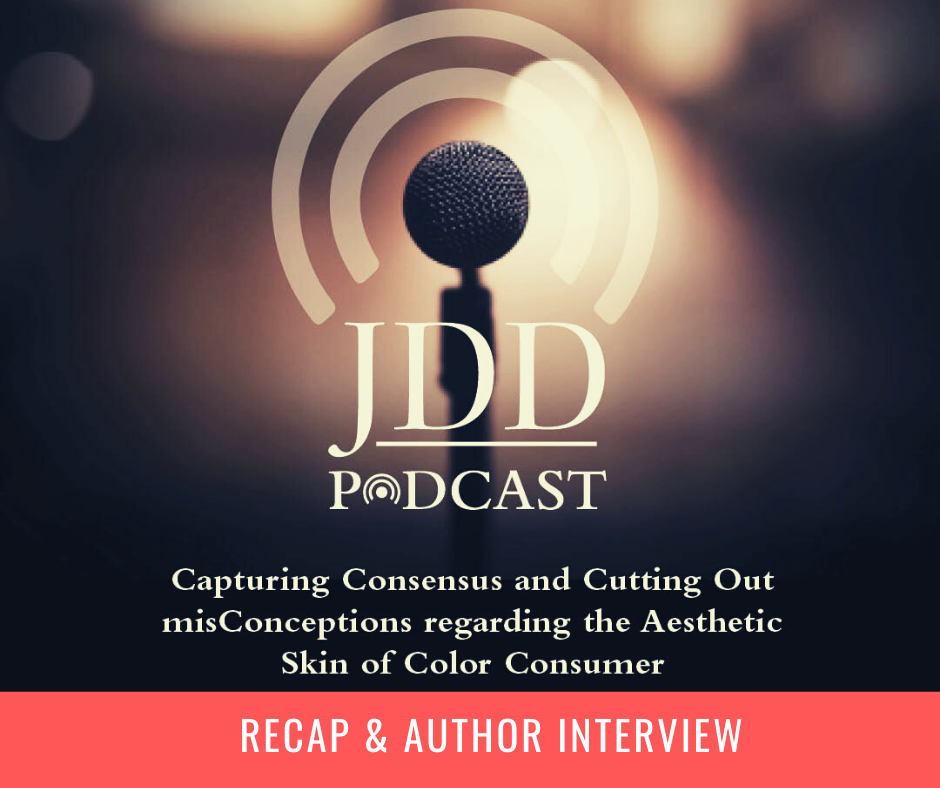 Each month the Journal of Drugs in Dermatology JDD Podcast discusses a current issue in dermatology. During the month of September, podcast host Dr. Adam Friedman sat down with Skin of Color Update 2019 co-chair and co-founder,  Dr. Andrew Alexis, Chair of Dermatology at Mt. Sinai St. Lukes and Mount Sinai West to discuss misconceptions regarding the aesthetic skin of color consumer.
Dr. Angela Hou, PGY-3 dermatology resident at George Washington University School of Medicine and Health Sciences, shares key takeaways from Dr. Alexis' JDD podcast titled 'Capturing Consensus and Cutting Out misconceptions regarding the Aesthetic Skin of Color Consumer'.
Here is an excerpt recently published on our media partner, Next Steps in Dermatology.
Key Takeaways
There has been a rapid increase in the past 10 years in Fitzpatrick Skin Type IV-VI patient's seeking aesthetic skin care, however the guidelines for skin of color is limited and more clarification and guidance is needed
This article helps reduce the gap in knowledge in regard to skin of color. This was difficult given the lack of evidence-based studies, therefore expert consensus was necessary for deciding on recommendations.
A common myth is that darker-skinned patients of African descent do not seek or need injectable fillers of the lips. Although lip enhancement is less common than in other populations, restoration of lip volume is still an important aesthetic concern, albeit at an older age than among Caucasian patients
Another knowledge gap is regarding skin of color patients with a history of keloids and the risks of developing keloids after filler injections. However, per the expert consensus, there are no known cases of keloids induced by soft tissue filler injections. Therefore, keloids should not be an absolute contraindication to fillers and should be evaluated on a case-by-case basis.
To read more of the key takeaways and words from the investigator, read the full article here.
To hear the JDD podcast, click here.
Purchase