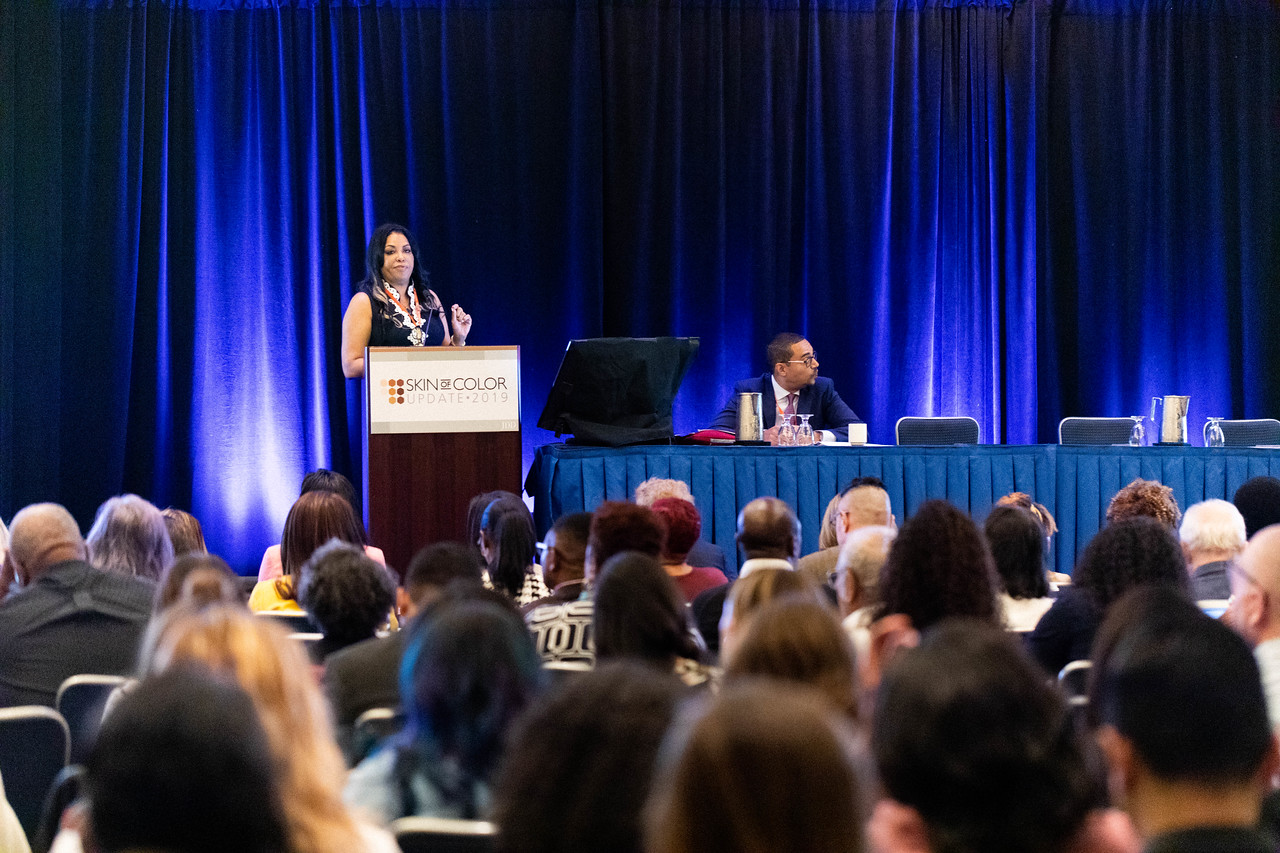 Source: Dermatology News
This is an excerpt from Dermatology News' coverage of Skin of Color Update 2019.
For women with pseudofolliculitis barbae, an empirically-based strategy of microdermabrasion, laser treatment, emollients, and maintenance retinoids has been found highly effective, Wendy Roberts, MD, reported at the Skin of Color Update 2019.
"We didn't have great treatments for this problem in the past, but the technology has evolved, and you can now get most women clear," Dr. Roberts, a dermatologist who practices in Rancho Mirage, Calif., said at the meeting.
This approach is appropriate in all women, but Dr. Roberts focused on her experience with black patients, for whom an antioxidant cream is added to address the inflammatory-associated hyperpigmentation that often accompanies pseudofolliculitis barbae, a chronic inflammatory skin condition typically characterized by small, painful papules and pustules.
Start with microdermabrasion to treat the hypertrophic hair follicles and address keratin plugs, Dr. Roberts said. The microdermabrasion smooths the skin and increases penetration of subsequent creams and topics, she said.
"In the same session, I treat with Nd-YAG 1064 nm laser using short pulses," she noted. For black women, she makes four passes with the laser at a level of moderate intensity. For those with lighter skin, she might perform as many as six passes with the laser set higher.
The microdermabrasion is repeated monthly for three or four treatments, but can be extended for those with persistent symptoms, Dr. Roberts pointed out. She presented a case of a patient who required seven treatments to achieve a satisfactory response.